After several weeks of negotiation, Prague based visual artist, Stewart Kenneth Moore has chosen Abel Original Art to be his comic Art Broker.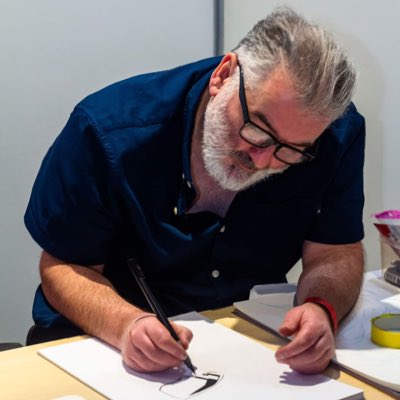 In 2021 Stewart illustrated Project MK Ultra: Sex, Drugs & the CIA vol. 1 based on a screenplay by Brandon Beckner and Scott Sampila. The novel details the real-world efforts of the CIA to weaponize LSD for the purposes of mind-control during the Cold War. The first volume was published in spring 2021 by Ted Adams' Clover Press. A second volume is for publication in fall 2022.
In 2019 Stewart teamed up with legendary 2000 AD scriptwriter Pat Mills to illustrate Defoe: The Divisor, a new chapter in Mills' steampunk zombie fantasy set in 17th-century London.
Some of Stewart's career highlights include his current work on Judge Dredd, work for David Lloyd's digital comic anthology Aces Weekly (The Boötes Void and an adaptation of Robert Louis Stevenson's Thrawn Janet) and 2016's The Tragedie of Macbeth, a dark and moody black-and-white graphic novel of the Shakespeare play.
We are excited that Stewart has chosen Abel Original Art as to be his Art Broker. We will be adding his work to our website soon.
Examples of Stewart's work below.
Follow Stewart on the Internet: